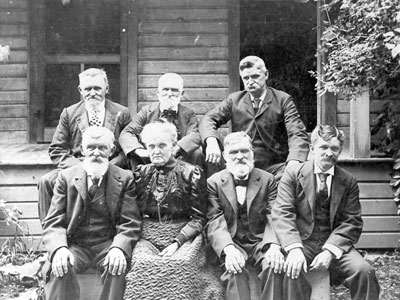 Uncle Booking
Erik Carter books bands. Been doing it for a while.... The first band that Erik booked was his own (by calling The Living Room in Providence RI back in the 80's).... Gas was cheap then.... Simpler times....

A bit over a decade later, while working at an online record store in Oakland CA, Carter was asked (by the German guy with a desk in the corner of the office) to be the 2nd human in a one man, 40 band booking agency known as Kork.... Saying yes, it goes on and on.... Real estate booms... Gas goes up...

Carter leaves California for the homeland of his beloved, Houston TX. Kork became bi-coastal (if you can consider the Gulf of Mexico a coast).... Gas is cheaper in Texas. And it goes on and on....

At some point in early 2008 the founding German Guy gets sick of all that non-booking stuff that owning a business entails and starts looking to find a new exciting adventure. Kork TX, having no taste for moving their record collections, decided not to join the safari party that their fearless leader had chartered and hunkered down for a staying put...

Uncle Booking was born....